Dead or Alive

.
(1999, dir. Miike)
If Jean Claude Van Damme and Steven Segal were more bad-ass and better actors and harder working and had generated individually massive oeuvres of direct-to-video/dvd crime/cop/mafia flicks and then, finally, for the first time ever, they were in a film TOGETHER and that film is directed by a somewhat cockamamie exploitation on-the-cheap director who realizes the combination of these two grindhouse cinema titans in one film verily DEMANDS that caution & logic be thrown to the wind (at times) since the collision of these two demigodly freight trains dictates this head-to-head conflict be larger than life.
Sho. Badass.

This hypothetical film has never been made.
But if you substitute the imaginary badass version Van Damme & Segal for real-life Japanese grindhouse badasses Sho Aikawa and Riki Takeuchi, and put them in their first filmic outing together (directed by weirdo Takashi Miike), you get
Dead or Alive
.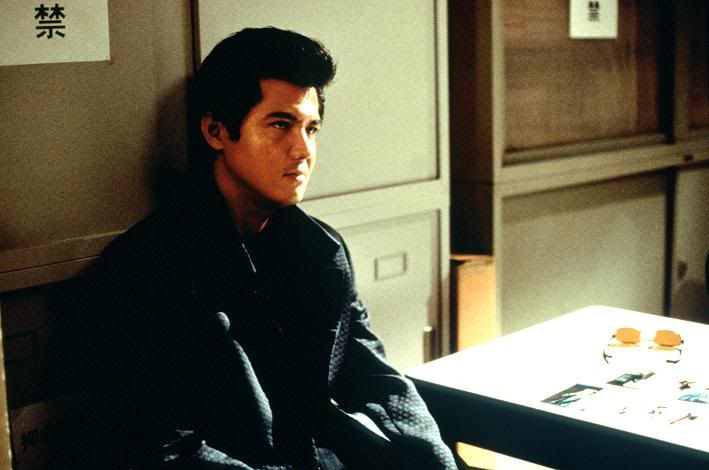 Riki. Badass.

As sayeth Riki: "
Here comes the fast part.
"
Sho, one-armed and with a bazooka in the final showdown. Oh, its on!!!!
Read the
Midnite Eye
article.